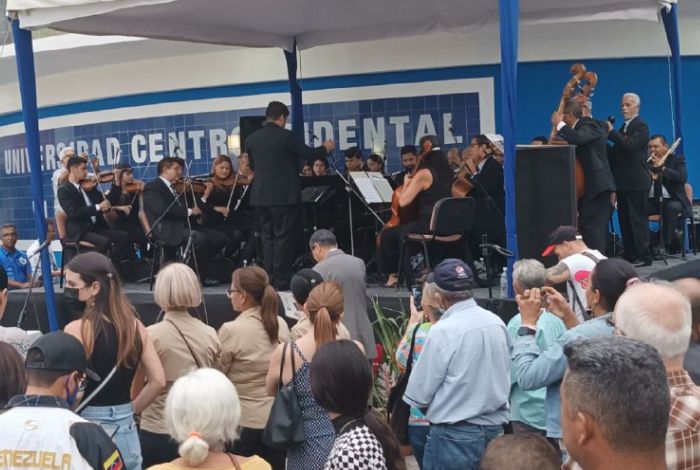 A few minutes ago the concert by the Mavare Orchestra began for the 60th anniversary of the Central Western University Lisandro Alvarado (UCLA), which takes place in the external plaza of the rectory.
In addition to academic authorities, personalities from civil society and media representatives from Lara state, citizens have gathered who have spontaneously decided to come to appreciate the activity.
The presentation of exponent singers of Venezuelan music is also expected, as part of the cultural activities that accompany the event.
Press here for support freedom of expression In Venezuela. Your donation will serve strengthen our digital platform from the writing of the Dean of the National Press, and so allow us to move on committed to truthful information, as our flag has been since 1904.
We count on you!
www.elimpulso.com