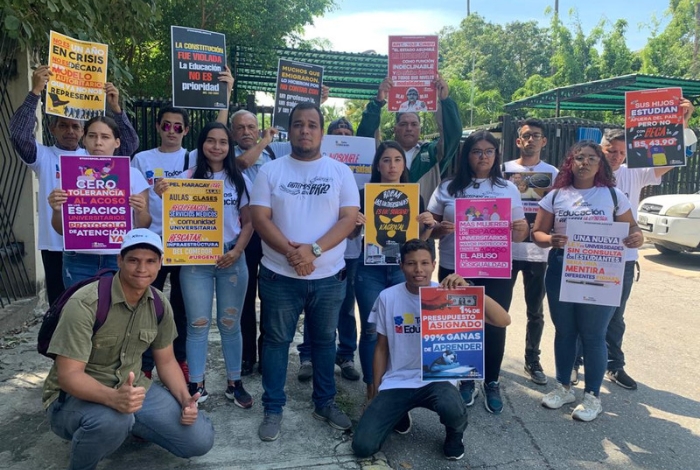 approximately thirty-eight education sector unions At the teaching, administrative, worker and university levels, they decided to strengthen their struggle through a complaint that ratifies the request to respect the collective agreements and compliance with payments and benefits.
The great Alianza de Trabajadores was present with representation from various unions in support of the education sector, with the presence of public and private companies. This activity was generated in the surroundings of the Central University of Venezuela in Maracay.
Cupertino Peña, representative of ASTA (Alianza de Trabajadores Aragua), assured that in the midst of the peaceful demonstration, an assembly was held where new actions to be followed were discussed.
He assured that broad proposals for struggle were generated with the workers, this in order to continue in the street, with new strategies, in a peaceful manner, demanding attention and solution to the problems that have been denounced for months after the creation of the Onapre Instructions.
He reported that in the coming days part of the decisions raised in this meeting will be activated, they hope to be heard, otherwise there are other strategies that will be developed.
A few days ago they took to the streets, teachers of the public sector, university and other unions in favor of the defense of the same contractual rights, These actions are part of this unitary trade union struggle, Peña said.
More information: www.termometronacional.com
Press here for support freedom of expression In Venezuela. Your donation will serve strengthen our digital platform from the writing of the Dean of the National Press, and so allow us to move on committed to truthful information, as our flag has been since 1904.
We count on you!
www.elimpulso.com