On Thursday (November 24), a meeting of the heads of government of the Vyšehrad Group countries (V4) was held in Košice, at which Orbán Prime Minister Eduard Heger humorously presented a scarf with the inscription Slovakia and the Slovak emblem. Even the chairman of the SNS party, Andrej Danko, decided to react to this situation.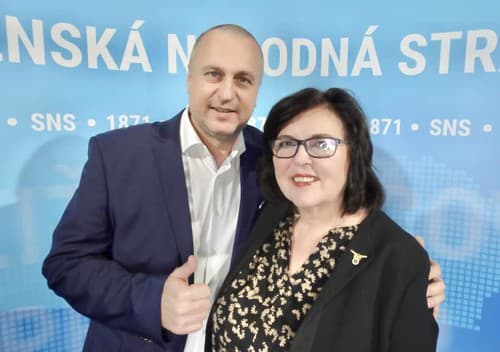 Open the gallery
A lost bet cost Andrej Danko his hair.
Source: Andrej Danko – chairman of the SNS
He shared what he did and what punishment he had to undergo on the social network. "I told journalists yesterday that if I were in office, I would give Viktor Orbán a scarf with Slovakia as a protest. Our vice-president Dagmar Kramplová smiled and said: "Andrej, bet Heger will do it in Košice." So I made a bet and lost my hair", he wrote on the social network.
www.cas.sk