Alfred Leuco presented his perspective on the political agenda at the local level and spoke of very important referent within the ruling party. In his most recent editorial by miter radio, The communicator reviewed the latest movements of the vice president and also commented on the presumed tension that exists between the president and president Alberto Fernández.
To begin with, the driver harangued: «Cristina and Alberto were always close enemies. Love never brought them together. The fear that she had before the possibility of going to jail, produced that marriage of convenience. That spurious pact was impossible to fulfill. Because Alberto could not get him the much-desired impunity».
«Since Alberto does not fulfill his part of the pact, I wonder: Can she get Rivadavia's chair out of him? And the truth is that she can. Six months ago, under the title, 'Cristina's palace coup', I wrote the following: I have been announcing it over and over again. Cristina, in her authoritarian madness and resentment, chose to throw away the tablecloth of democracy and attempt a palace coup against her puppet, Alberto Fernández, who is the president of the Nation," she added.
On the other hand, he pointed out: «I have several columns where I announce that at some point Cristina would be able to pull the tablecloth of democracy. Not because she's a fortune teller or a social science genius. I always said it because the Kirchners have already done this kind of anti-democratic perversity. There are two cases that are advancing slowly but surely and that are full of documentary evidence and testimonies of repentant ones that certify his guilt in the kleptocracy that he led: the Coimas K notebooks and the Vialidad case ».
«Cristina's response, in the face of that tsunami that is coming her way, was always destabilizing and destituting. Her latest conspiratorial operation against her own government is quite clear. She opposed the agreement with the IMF and ordered her troops to act accordingly. There was a historic event. Subordinated to her orders were her son Máximo, who resigned as head of the bloc, and only 20 deputies out of 257 and 13 senators out of a total of 72. Never before have so many legislators rebelled against Cristina's mandate. It was a display of weakness. They always harshly criticized her cruelty, but quietly. This time they made explicit the break from verticalism and submission », he postulated in another segment.
By way of closing, Leuco stated: "She feels like she owns everything. She even dispose of democratic institutions. We will see. But Cristina ceased to be trusted even by her own fans of hers. She has no scruples or stomach and transmits her poisons and her internal ferocity to the entire Argentine society. Cristina can push Alberto into the institutional abyss. And that is the dimension of the drama that is coming to us.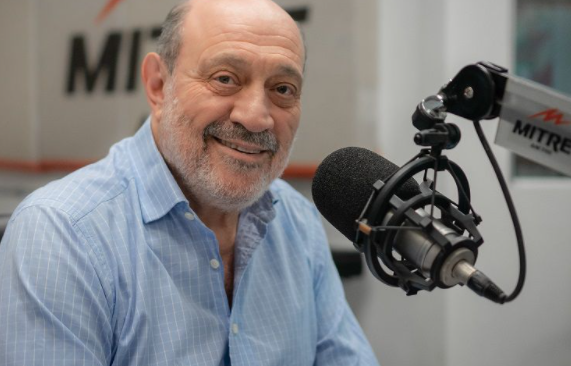 elintransigente.com