Following his critical style with the authorities on duty, Alfred Leuco chose to appoint a famous writer opposed to the current mandate. As stated in the title, we are talking about Mario Vargas Llosa, author to whom the driver of miter radio quoted in various sections of his most recent editorial to talk about the ruling force in Argentina.
After what was exposed, Leuco expressed: «Historic combatant against the devil of national populism, the Nobel Prize for Literature hit the nail on the head. He accurately pointed to Cristina, as the main culprit of much of Argentina's problems. The exquisite writer said that: 'Argentina is hostage to a group of authoritarians headed by Cristina Kirchner'».
«I share with Vargas Llosa that Cristina is the person who did the most damage to Argentina and the one who continues to do the most damage. I could talk for hours to argue this. The central axes are the greed for eternal power and foreign money that turned their governments into kleptocracies charged with an aggressive national populism against the Republic. But Cristina is also responsible for using the state as spoils of war and placement agency for her militants », she added.
And he remarked: "As if this were not enough, Cristina supports a mafia system of trade unionism that stops all kinds of investments and that also enriches itself by leaving workers in poverty. It is no coincidence that this is the fourth Kirchner government and the figures for poverty and indigence, rampant inflation, unemployment and insecurity are appalling and do not stop growing.
«Jorge Mario Pedro Vargas Llosa, is indomitable, like a good intellectual. But if we had to associate Vargas Llosa with a single word, that word would be freedom. It is that his political struggle has always been against all kinds of dictatorships and authoritarianism. From Hugo Chavez to Jorge Rafael Videla. From Stalin to Hitler. That alone, plus the literary genius that led him to be a Nobel Prize, places him on an altar of admiration », he later exposed.
By way of conclusion, Leuco stated: «That freedom and that fight against all prejudice, fanaticism and the petty cathedrals, contrasts with many of his enemies who do not even reach his ankle. Cristina is almost the other side of him. They are water and oil. I felt a great embarrassment when Kirchnerism wanted to prohibit him from opening the Book Fair. It was the first time that a Nobel Prize winner was going to do it, and on top of that, a Latin American."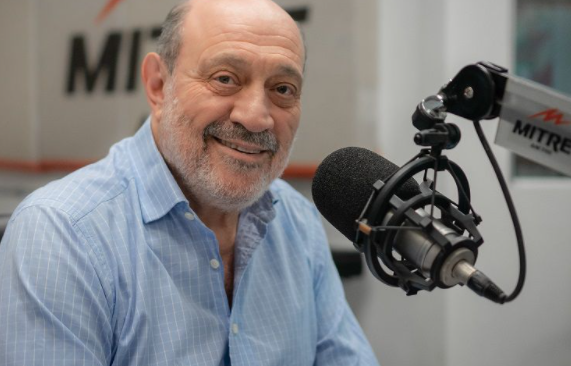 elintransigente.com